«We realised that we had this great opportunity for transparency in the building,» José Selgas told  during a tour of Second Home earlier today.
«Now we've opened up the rear wall, bringing it down to the level of the desks. I think it works perfectly, because now we have this relationship with the neighbours.»
Located in a former carpet factory in Shoreditch, Second Home is a collaborative workspace for various small companies, featuring transparent acrylic walls, over a thousand plants and a so-called «flying table».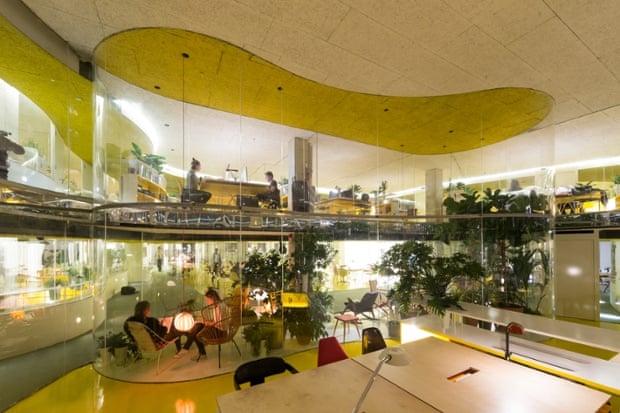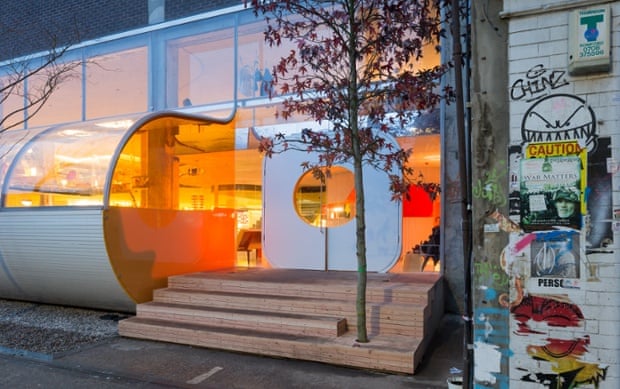 The main seating area is contained within the orange tunnel, described by the architects as a greenhouse. It features a curved bank of seating, painted with glossy orange paint, and a selection of mismatched chairs.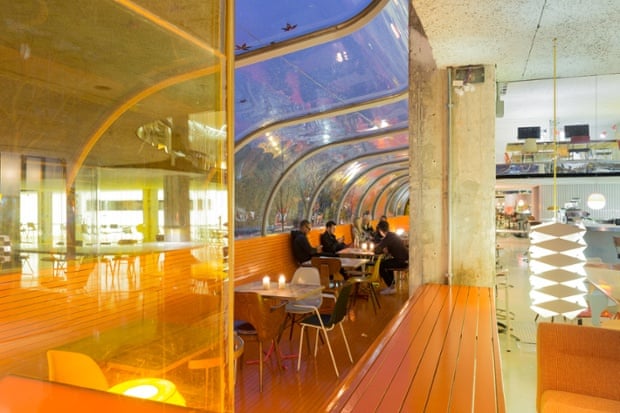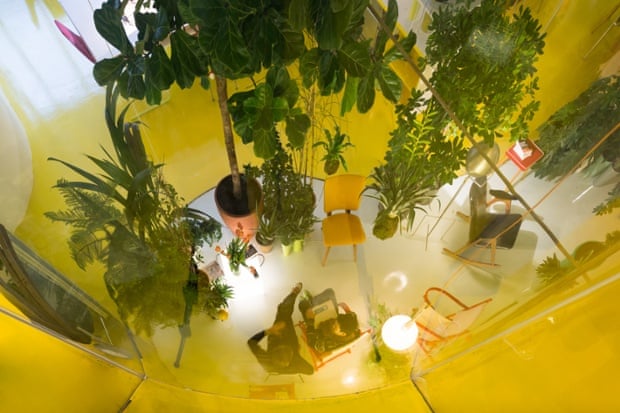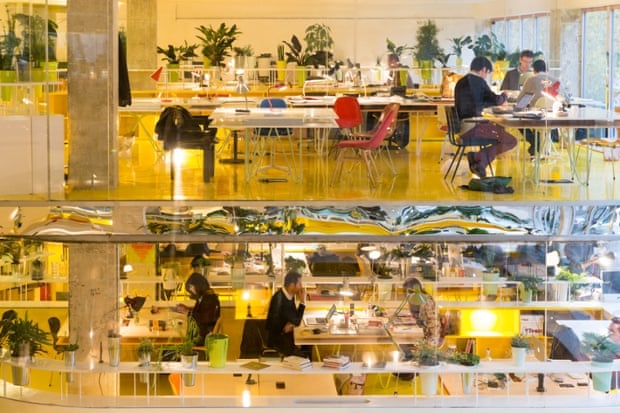 «We know about the softness of the material, it's very good for acoustics,» said Selgas. «It's not glass, it's plastic so it can move and it absorbs sound. It works perfectly for the sound. You can have people working and you really don't hear anything.»
«It's also the most transparent material you can have,» he added.
Fuente: http://www.theguardian.com/artanddesign/2014/dec/14/second-home-review-london-office-selgas-cano?CMP=share_btn_tw
SelgasCano completes Second Home workspace featuring an orange tunnel and a «flying table»